Amazon UK To Continue Accepting Visa Cards on 19th – Attempting To Resolve Dispute
Amazon has today announced that they will continue accepting Visa cards 'For the time being'. Back in November 2021, Amazon announced that they would stop accepting Visa credit card payments on their site in a dispute over rising processing fees. These changes were due to come into place on the 19th January 2022 but this is now not the case.
Don't Miss
Customers have been receiving emails from Amazon letting them know of the news which for many is being seen as a good thing so as not to restrict payment choice on the UK's largest marketplace. Most UK consumers don't have a choice of the type of card that their bank or credit card company uses so it could have left many customers who rely on credit cards without an option to check out on the site.
Amazon & Visa Working On Solution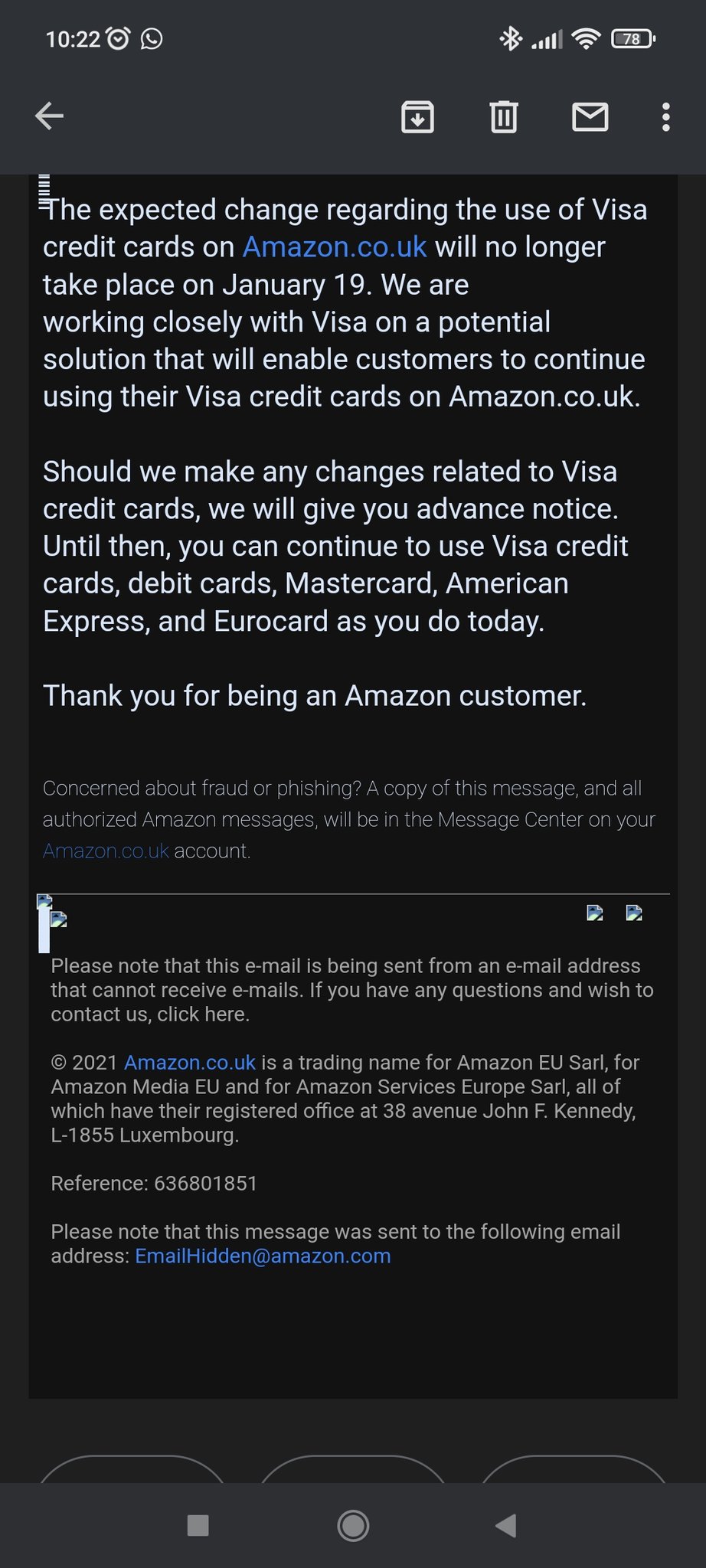 Visa also released a brief statement on the subject which said "Amazon customers can continue to use Visa cards on Amazon.co.uk after 19 January while we work closely together to reach an agreement."
Whilst this is by no means a solution at this time it is clear that the two companies are communicating to try and find an amicable way forward for both companies. Amazon wouldn't want to make payments harder for their customers and Visa knows that 89% of British adults use Amazon and know that would be a huge dent in their business.
Whilst it is good news, for now, we will keep an eye on how this story continues to develop and let you know of any changes.
Connect with us: Head over to our Facebook Group for Small Business Sellers and interact with other small business owners.
Follow us on Facebook, Twitter, or LinkedIn to stay up to date with relevant news and business insights for your online business.
Subscribe to Our Newsletter

Business Insights for Your Online Business Presented with a Dash of Humor
We do not share your information and you can unsubscribe anytime.