eBay UK Releases Autumn 2017 Seller Update
eBay UK released today a "Business Seller News | Autumn 2017" post on its announcement board. In a nutshell, the announcement tidies up some loose ends and summarizes some news that had been announced previously.
Don't Miss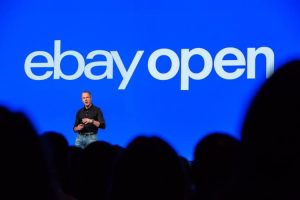 During eBay Open 2017 in Las Vegas, several of eBay presenters mentioned that eBay was effectively moving away from these major spring, summer, and fall/autumn announcements.
The company is focused on improving the platform throughout the year and will launch platform updates as they are ready to go live. Mostly these seller announcements will include policy changes.
SECURITY AND CLEAN-UP A MAJOR THEME FOR THIS UPDATE
Remove Watermarks. Effective March 2018, all images on eBay no longer are allowed to have watermarks.
Starting this month, all product identifies must be valid. Starting in October, new listings must include product identifiers, including for refurbished and used products in some categories.
Promotions Manager has a new look.
Automatic returns acceptance is being phased in this autumn.
Sellers will receive more streamlined tool to report buyers that abuse the eBay system
Change in contacts and link policy. This is mostly a reminder of previous announcements.
HTTPS protocol use is expanding, mostly driven by recent Google Chrome Security changes.
If you are selling on other international sites in Europe, the eBay UK announcement also includes links to changes on other sites for you to review. A quick review of the other European announcements seem to mostly include the same policy changes.
For the full announcement, click here for the eBay Autumn Seller Update.
The guys at Understandinge.com did a video review during their live webinar today going over the details of the eBay UK seller update.
We'd love to hear your thoughts on the eBay UK seller update. How will it impact your business? Please use the comments section below.
Connect with us: Head over to our Facebook Group for Small Business Sellers and interact with other small business owners.
Follow us on Facebook, Twitter, or LinkedIn to stay up to date with relevant news and business insights for your online business.
Subscribe to Our Newsletter

Business Insights for Your Online Business Presented with a Dash of Humor
We do not share your information and you can unsubscribe anytime.