16 Ecommerce Experts Predictions on How Online Commerce Will Evolve In 2021
Another year has passed and I think it is safe to say, 2020 did not turn out how any of us predicted or expected. For many businesses eCommerce has been the saviour of this year with many shoppers being forced to shop online due to Coronavirus and lock down restrictions.
Don't Miss
This has been highlighted massively throughout the year but even more so recently with the statistics around November's sales records and also Shopifys incredible sales over the Black Friday and Cyber Monday weekend.
At this time of the year it is normal for us to look back and assess how the year went, but it is also important for us all to look forward to 2021.
Whilst somethings are out of our control much like 2020 demonstrated, it shouldn't stop us as business owners trying to predict what the future may have in store in order for us to protect our business interests and livelihoods.
We thought that now would be the perfect time for us to reach out to some of our friends and industry experts to share what their predictions are for 2021.
Shopify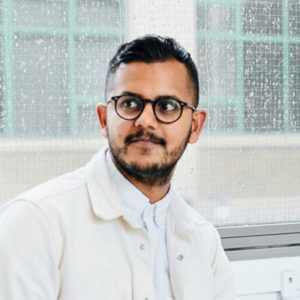 "2021 will be a year of continued adaptation in commerce. Retailers will respond to seismic industry shifts brought on by COVID-19. The changes we've seen are the blueprint for the future of commerce – and that future will be defined by independent retailers and the next generation of consumers.

Shopify's recently released Future of Commerce report found that young consumers are driving the behavioral shift to eCommerce. As a result, brands need to implement strategies, technologies, and channels that engage Gen Z and Millennials and are reflective of how and where they shop. For example, younger consumers are more likely to discover and shop via social media, prefer to shop for sustainable and green products, and shop to have a positive impact on society — all considerations businesses need to make when trying to reach this audience.

Transformation of physical retail will also continue in 2021, and omni-channel features, such as curbside pickup and local delivery, will be a lasting part of the retail landscape – even after the pandemic is behind us. More shoppers are looking to shop local and much of this is happening through eCommerce. In fact, Shopify retail merchants replaced 94% of in-store Point of Sale (POS) sales lost in the first six weeks of the pandemic with online sales. During the month leading up to Black Friday/Cyber Monday, GMV for local eCommerce orders, including those fulfilled locally through curbside pickup or local delivery, grew 168% YoY.

The future is bright for the retailers who embrace these changes. In 2021, we predict consumers will vote with their wallets and seek out independent merchants, requiring that retailers remain nimble to meet their customers' needs as these trends continue to take hold. That is why it is our mission at Shopify to support our merchants' relationship with their customers in everything we do."

Arpan Podduturi, Director of Product, Shopify
BigCommerce
"2020 has been the biggest year ever for eCommerce with overall sales up about 32% in the US. We saw closer to 74% year-over-year growth for merchants on BigCommerce during Cyber Week. In the early days of COVID, small and mid-sized store creation exploded, and while bigger businesses were a bit paralyzed, they have since caught up.

It stands to reason that online retail would come back down to Earth once we have a vaccine and the pandemic passes. However, I'd suggest eCommerce will continue to grow throughout the next year. While the pandemic clearly accelerated growth, many of these new consumer preferences will remain in place.

People found new stores they like. Where they might have thought they'd prefer to visit a physical store to pick out items, they have learned that shopping online is not only more convenient but also an enjoyable experience. One of the lasting effects of COVID is that people learned to love eCommerce more than they may have expected, and businesses learned eCommerce is a must-have, not a nice-to-have."

Brent Bellm, CEO, BigCommerce
Magento Commerce by Adobe
"Despite a massive shift to eCommerce, physical stores aren't going away anytime soon. They're just going through a corresponding transformation. Several prominent retailers focus on blending online and in-store shopping, emphasizing creating a more engaging and socially distanced shopping experience. Brands are pivoting away from the traditional concept of aisles and fully stocked shelves. The physical store should no longer be considered the final destination in the purchase journey.

Combining the strengths of both online and physical stores makes it possible to introduce a more compelling hybrid model that transforms a retail space into an experience center. This might mean offering sales appointments so customers can experience and try products and then order online (thus eliminating high-pressure in-store sales). Retailers also could build demo environments such as Canada Goose's arctic room that goes to -20 F and allows prospective customers to test the jacket's credentials in real-world arctic conditions. Augmented reality and virtual reality are also making their mark.

In addition, retailers are also beginning to recognize the value of video chat as a consultation and sales tool. Whether a consumer is buying a car, furniture or upscale clothing, why not offer an option of connecting to a sales associate or product expert whenever it's convenient? This can be after work, on the weekend, even late at night.

Besides the convenience factor, online consultations make it possible to share product videos, review technical specs, walk consumers through features and functions in a demo, and boost trust via face-to-face interaction. Today, most car buyers already know what they want when they arrive at a dealership because rich online tools have removed the need to kick tires. Retailers are beginning to realize that this same sales model can work wonders for many other products and services."

Peter Sheldon, Senior Director of Strategy, Adobe
eBay
"It's as important as ever to always think customer first, and customers want flexibility and choice when shopping online. COVID has accelerated the need for new payment methods like mobile wallets, contactless payments, buy now pay later (BNPL) and installment methods. To keep pace with consumer demand in 2021, retailers must provide their customers with the most relevant payment options so buyers can zip through checkout and have a frictionless payment experience.

Not only are we seeing higher adoption of global payment methods like Apple Pay and Google Pay, and local payment methods like Afterpay in Australia, but we're also seeing a shift across the industry in how retailers deliver their payment options to customers, like using QR codes to make a payment. What's particularly interesting here is that this technology isn't necessarily net new, but we've seen a resurgence as a result of the pandemic."

Alyssa Cutright, VP of global payments, eBay
OnBuy
"2021 is going to be a huge year for the eCommerce industry, and the timing of our launch into over 40 countries as part of the first phase of our globalisation will play a big part in that. We expect consumers are going to feel just as reliant on shopping online as they have throughout most of 2020. This will add to the pressure on physical businesses to really nail down their online strategy, whether via their own eCommerce platform or through the streamlined solution of a trusted marketplace like OnBuy.

Similarly, as eCommerce grows, the demand placed on delivery and fulfilment providers is reaching levels we've never seen before. A heavy 2020 workload, plus a massive increase on top of that in Q4, and then the halting of services altogether from some carriers as 2020 ended all highlight the immense pressure being placed on this sector. OnBuy is responding with the OnBuy Fulfilment Network during 2021, giving sellers access to a one-stop-shop system that collates the best and most agile carriers and providers around – all while ensuring customers feel confident in receiving their purchases safely and on time.

2021 will galvanise the growth that both our company and the eCommerce industry has seen. From our perspective as a fair, transparent and ethical marketplace, I anticipate more conversations about the ethics of eCommerce. I expect we'll see discussions around the pressures facing the sector and the innovative solutions being created throughout as well."

Cas Paton, Founder & CEO, OnBuy
ShipStation
Returns will continue to be a make or break for ecommerce sellers – "2021 will see a continuation of some trends that began in 2020. For one, the "ickiness" of shipping returns from home seems to have dwindled. Pre-pandemic, there was a consumer preference toward making returns in-store due to the number of steps in the return-from-home process — finding packaging, printing a label, and then dropping said package at the post office. Now, as a result of COVID-19, consumers are more willing to print the label from home and initiate the returns pickup. Retailers have also made recent efforts to reduce the friction of that process. So, I predict that consumers shipping returns from home will be the new norm in 2021. I also predict that due to consumer attitudes shifting away from shopping brick-and-mortar this year, we might see a trend toward curbside returns (consumers dropping returns off at a storefront without leaving their vehicle or entering the store). After all, curbside delivery became popular in 2020; why not a curbside return? What's more, our recent study on the impact ecommerce shipping has had on consumer buying preferences found that 66% of consumers prefer contactless returns such as mailbox drop-off or porch pick up as they are unlikely to complete returns in-store for the foreseeable future. All in all, we can expect to see this attitude continue in 2021."

Ecommerce sellers will leverage new fulfillment strategies to enhance the customer experience – "Another trend we saw in 2020 was that retailers of all sizes — including smaller-volume merchants — are looking to reduce transit time caused by COVID-driven delivery delays and bring their inventory as close to the consumer as possible, especially as we witnessed a 33% increase in consumer online shopping this year (per our study). In 2021, I think micro fulfillment (smaller, more compact fulfillment centers in densely populated areas) will become a strong trend, as well as smaller merchants utilizing elements of a third party fulfillment strategy to reduce transit time to their consumers and manage inventory."

The supply chain will continue to be strained in 2021, but expectations for fast deliveries will remain high – "Lastly, a trend to watch in 2021 is where consumer shipping expectations lie. On one hand, our recent data shows that consumers are, in fact, expecting some element of shipping delays (the previous order to delivery cycle across the board was five days, whereas it is now eight days or longer). Yet at the same time, consumers' ever-growing appetites for faster shipping times still need to be satiated. We found that 37% of consumers still agree that shipping speed influences their purchasing decisions more than it did a year ago. A key way to solve this is by putting inventory as close to the customer as possible, and you can only do that with either third party fulfillment or a retail model. The more things change, the more they remain the same, in a way."

Krish Iyer, Head of Industry Relations & Strategic Partners, ShipStation
ShipWorks
"There are several interesting e-commerce trends to watch out for in 2021. There will be increased demand and logistical pressures around delivery speed and the necessity to house inventory close to buyers. There will also be a more definitive evolution between retail and e-commerce, both working as two parts of the same strategy versus the mentality of e-commerce stealing share from the retail arm of businesses. Watch for a higher focus on direct to consumer outreach.

Some big brands have already begun this or will successfully make the shift in 2021, but some won't. With decreased focus on in store purchases, the door will be open for smaller brands to step up and have a larger presence. Lastly, the value of great service will increase as brand loyalty decreases due to the ease of consumers purchasing wherever and whenever. With the increased mass of consumer choice, e-commerce businesses will need to amp up their service to avoid customers jumping to another brand."

Dominic Lozano, General Manager – ShipWorks
ShippingEasy
2021 will have historic e-commerce returns – "With historic e-commerce sales numbers will come historic holiday returns early in 2021. Consider this: while returns rates to stores are around 8%, this jumps to around 25% for items bought online. Many retailers were forced to make more of a transition to digital sales this year, and that percent increase in returns will have a substantial impact.

Customers also expect that they will do more returns than last year, which will exacerbate the situation. Retailers should be reviewing their returns policies and ensure that they are customer-friendly and easy to find. Also note, customers want free shipping on returns, so this trend could prove costly to retailers heading into the new year."

Rob Zaleski, Head of Brand at ShippingEasy
Whistl
"The main opportunities for 2021 are to build on the trends that have arisen due to CV19 situation including the accelerated use of online fulfilment and delivery services by companies that did not previously have an online presence.

To manage this growth there will be an acceleration in the outsourcing of fulfilment capacity alongside a growth of subscription services to manage this demand to iron out peaks and troughs giving greater ability to predict demand.

A challenge is fulfilment capacity that is why we have invested significantly in warehouse capability and also acquiring Clientbase. Also for delivery partners the challenge is an increasingly sophisticated consumer who want more bespoke and flexible delivery options so what are now premium services will be seen as the norm, getting the capacity into the system to meet this demand is key."

Nick Wells, CEO, Whistl
Returnly
"Providing an online shopping experience that meets modern shoppers' expectations will continue to be a trend in 2021 and beyond – and this must include generous return policies. It typically takes shoppers 5-10 days to mail their returns, but because they no longer go to the office and run these types of errands on their daily commute, it's now taking up to 20 days. For merchants, this of course leads to unpredictability and longer refund times for consumers, which can quickly erode the trust they established with a brand.

DTC brands have a leg up on their retail counterparts as they've invested in tech to speed up their reverse logistics and have more control and visibility over the supply chain. As a result, we're seeing DTC brands increase repeat buyers YoY.

We'll continue to see these innovative companies invest in strategies anchored around efficiency and customer experience, which has become all the more important in a time when people are striving for more convenience and human interactions when shopping online."

Eduardo Vilar, founder and CEO of Returnly
Linnworks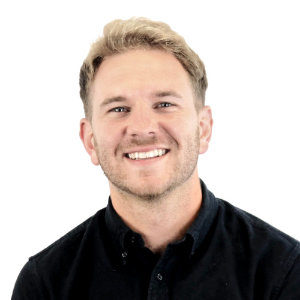 "More and more consumers are shopping from direct-to-consumer companies, and that number is only anticipated to rise in the coming years. Not only have brands realized the economic viability of direct-to-consumer business models as it offers a higher margin on their products, but it also enables greater control of customer relationships. With the growth of shopping channels and third-party fulfillment businesses handling the heavy lifting, we will see brands get back to the basics with D2C at the core of their business models in 2021.

Consumers are treating a scroll through an online marketplace as the modern-day equivalent of a trip to the mall. One by-product of the growth of D2C is that distributors and retailers alike have had to adapt and either develop their own brands or develop their own marketplaces. For example, retailers like Walmart have had to rethink their business model and open up their platform to new types of distribution. Marketplaces are now capturing 50% of online sales and consumers are four times more likely to shop on a marketplace than on a retailer's website. Compelling offers combined with a frictionless customer experience means the number of marketplaces, and market share, will continue to grow exponentially."

Callum Campbell, CEO, Linnworks
TaxCloud
"It's been a year of records any way you think about it. The biggest issue we see in 2021 is that esellers will have to master the world of product returns – it will be a major focus followed by how to deal with states chasing sellers for prior "un-collected" sales tax from as far back as 2012! Esellers of every size and industry are now conscious of their obligation to collect sales tax on out of state orders after hearing about how painful non-compliance is. As a result, we are being asked for introductions to accounting firms and lawyers and as a courtesy are happy to help.

TaxCloud expects to see in the coming year the explosion of new partner registrations. We already saw it this year and anticipate even better 2021. Everyone will be looking for the best value from the companies they partner with as they try to grow and prosper — paying high fees to dozens of entities means the cost of doing business is increasing.

Based on our interaction with thousands of esellers weekly, we see everyone getting smarter about the selection process for automated tax compliance. They are really starting to look for and understand where companies can clearly offer them increased savings. In 2021, newbies and veterans alike will increasingly figure out that automated sales tax compliance doesn't have to cost an arm and a leg."

Marion Roger, Director of Sales, TaxCloud
Avalara
Omnichannel remains huge for ecommerce sellers – "In 2021, simply having an ecommerce site will not be enough. Consumers expect retailers to show up wherever they are shopping, so online retailers will be forced to adopt an omnichannel approach if they want to keep pace with consumer expectations. Retailers should consider using additional selling channels like marketplaces and social selling if it makes sense for their target customers. While omnichannel commerce isn't necessarily a new trend, the adoption of technology to create a seamless experience across channels and manage data will become key in 2021. Multi-channel selling can be extremely complex and nearly impossible to maintain without the technology in place to aggregate the data coming from disparate channels."

Focus on serving the residential sector – "Expect to see retailers and brands invest more heavily in logistics to better serve people at home. Everything from micro-fulfillment centers and subscription models to drop-shipping and increased utilization of last-mile services will be needed to efficiently serve customers spending more time in their homes. For retailers of all sizes, a main challenge will be tied to shipping and returns. Consumers have become accustomed to free shipping and easy returns, which can be costly for sellers. Retailers will have to take a close look at their selling channels and inventories to see where cuts can be made to offset the costs of logistics in the post-pandemic world."

Storefronts transform into fulfillment hubs – "As leased brick and mortar stores in malls underperform due to a lack of in-store shoppers, retailers are looking to convert them into fulfillment hubs. Since malls have space they can take on some of the online orders that retail tenants fulfill in-store, giving customers the option to buy online and pick-up in-store on the same day. However, this fulfillment strategy comes with additional tax implications for sellers. Out-of-state sellers would be responsible for sales tax even without a physical presence for having inventory stored in a facility."

Options and accuracy will define the checkout experience – "As consumers continue to shop online in droves, the checkout experience will become more important to the overall customer journey. In 2021, consumers will demand options for payments across channels. Offering alternative payment options like Apple Pay and deferred payments will provide an added layer of convenience for consumers at the end of their shopping journey. Likewise, accuracy at checkout will be essential to reduce cart abandonment since consumers can easily compare costs online. Ensuring that the total cost, including tax and shipping, is accurate in the shopping cart will become make-or-break for conversions online."

Megan Higgins, VP/GM of eCommerce and Marketplaces at Avalara
John Lawson @ColderICE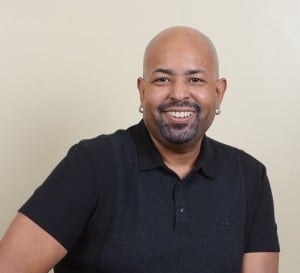 "According to Pew Research 49% of Gen Z'ers are people of color! For the first time in modern commerce we are encountering the most diverse buyer in American history. 2021 will be a pivotal year for eCommerce post-pandemic. These post pandemic and post-millennial shoppers have no memory of the world before cell phone and digital transactions for them are the norm. This bodes very well for eCommerce.

The leap-frog gains we saw in 2020 will continue to increase and take permanent hold this upcoming year. What will be addressed and addressed quickly will be last mile delivery. Many lessons are being learned and playbooks being written, from the delivery debacle of 2020 holiday season. UPS, FedEx, and even USPS will be transforming and seeking to leverage partnerships with delivery companies.

At the same time, many of our most successful online retailers will take share by exploring more pop-up shops, kiosks and brick and mortar stores on Main Street. Look forward to these experiences and connected viewing with shoppable TV. Commerce EVERYWHERE for EVERYONE is the theme for 2021."

John Lawson, CEO, ColderICE Media
Salesforce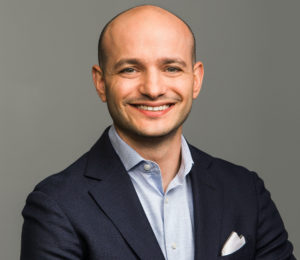 Delivering white-glove experiences, virtually – "This year, every day felt like Black Friday for retail and consumer goods companies — global digital revenues have grown by 54% year-to-date. Despite the pandemic, customers still want to receive the same, in-store, white-glove experience — online. Companies will use AI to deliver those experiences customers want. Expect to see more virtual try-ons, smarter delivery and pickup options and interactive virtual event marketing."

Adam Blitzer, EVP & GM, Digital at Salesforce
The rise of the appointment-driven economy – "In 2021, we'll see the continued rise of the appointment economy — and it won't be limited to just restaurants or doctor appointments. Businesses everywhere will embrace appointments (virtual and in-person) as much-needed lifelines to stay afloat — especially as customers seek out safe experiences for a semblance of "return to normal." Expect businesses like banks, retail stores, amusement parks, zoos, and much more to usher in a new appointment-driven economy."

Eric Jacobson, VP, Field Service, Salesforce
Thank you and now it's your turn!
We want to thank all that participated to offer us their online commerce predictions for 2021. If you like to learn more about how each of these companies can help your business succeed, please visit their websites.
What are your predictions for 2021? Head over to our Facebook Group and let us know what you think about how ecommerce will evolve next year and what challenges you expect in your business.
Connect with us: Head over to our Facebook Group for Small Business Sellers and interact with other small business owners.
Follow us on Facebook, Twitter, or LinkedIn to stay up to date with relevant news and business insights for your online business.
Subscribe to Our Newsletter

Business Insights for Your Online Business Presented with a Dash of Humor
We do not share your information and you can unsubscribe anytime.