eBay Releases Fall 2017 Seller Update
Today eBay released seller updates around the globe. We already covered the UK update here. This one is specific to eBay.com (U.S. site).
Don't Miss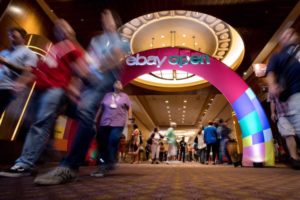 As was mentioned during several keynote presentations at eBay Open 2017, eBay is minimizing the impact of these updates. Previously, eBay would often introduce platform changes in the spring, summer, and fall updates.
However, with eBay making so many changes on an ongoing basis, seller updates now deal with policy changes and summarize a few new features.
GUARANTEED DELIVERY
If you were already eligible for guaranteed delivery, you may have received an early invitation. Otherwise, eBay is just again spelling out their plan to make guaranteed delivery available to qualified sellers by early 2018.
MARKDOWN MANAGER IS NOW PROMOTIONS MANAGER
Again, another feature announced previously and the seller update just summarizes the features of the new promotions manager.
PROMOTE SINGLE QUANTITY LISTINGS IN PROMOTED LISTINGS
Previously, single quantity listings were excluded from the promoted listings feature. As was hinted at eBay Open 2017, this would change and this seller update confirms the availability of this new option.
LIST BUNDLES AND LOTS FOR GREATER VISIBILITY
As part of the promotions manager change, eBay is now offering the ability to create bundles. Lots and bundles provide for greater visibility on the site and may be included in product pages and search results.
The company explains the process in more detail in this post.
MORE INFORMATION TO BUYERS IN QUESTIONS & ANSWERS
And again, as the previous points, mostly already announced, eBay has added a Questions & Answers section to product pages (these are not your listings), to give buyers and sellers the opportunity to provide answers to questions posed by prospective buyers.
This feature is similar to the Q&A sections found at Amazon, Best Buy, and other major eCommerce retail sites.
POLICY CHANGES
Many of the following policy changes were previously announced at eBay Open or were part of other feature updates.
Remove Contact Info. eBay announced this previously and has been aggressively using AI to monitor email communications as well. In this seller update, they warn that listings may be excluded from searches or are removed from the site if listings do not comply.
HTTPS Security will become mandatory on eBay. This requirement mainly impacts sellers who use third-party tools that link back to unsecured content. Starting in October 2017, Google's Chrome browser will display warning messages if your content includes non-secure items. We discussed this problem in our post here and how to implement fixes.
Product Identifiers will now be required on all products, including some refurbished and used items. Starting October 19, 2017, new listings will be required to have a Brand, Manufacturer Part Number or Global Trade Item Number (UPC, EAN, ISBN, etc.). This requirement will expand to running listings in early 2018.
eBay is introducing another more strict image policy that requires the removal of watermarks by March 1, 2018. If you continue to keep watermarks in your listings, eBay will start removing them after that day. It is unclear if this applies to eBay Motors as eBay Motors continued to have an exemption from the previous image policy.
Starting in Spring 2018, eBay will begin to match listings with product identifiers to catalog items. Presumably, this will be part of the expansion to use more Product Pages.
RETURNS ARE CHANGING
Again this is an area that was much discussed at eBay Open 2017. eBay is encouraging free returns and an easier return process on all listings.
There is also a new mechanism for more automatic return acceptance to speed up the return process for buyers.
It was evident at eBay Open 2017, that this policy change is the most controversial with many sellers. However, eBay is only matching typical eCommerce practices among larger eCommerce sellers.
While this may not work for every seller, eBay is trying to push for a more uniform return system among all sellers. It seems they are willing to lose a few sellers that may not or cannot easily participate in these new return policies.
For a more detailed look at the Fall U.S. 2017 update, please go to eBay's Fall Seller update page here.
We'd love to hear your thoughts on this update. As with every eBay Seller update, there are changes required to comply. Please let us know in the comments section below how you feel this update will impact your business.
Connect with us: Head over to our Facebook Group for Small Business Sellers and interact with other small business owners.
Follow us on Facebook, Twitter, or LinkedIn to stay up to date with relevant news and business insights for your online business.
Subscribe to Our Newsletter

Business Insights for Your Online Business Presented with a Dash of Humor
We do not share your information and you can unsubscribe anytime.